The American Bald Eagle's eyes are yellow in color. The eagle however has a second eyelid called the nictitating membrane. The membrane will slide across the eagle's eye ever three or four seconds, helping to remove dust and debris from eyes. The eagle is able to see through the membrane due to it's translucence ensuring the eagle keeps it's vision sharp in flight.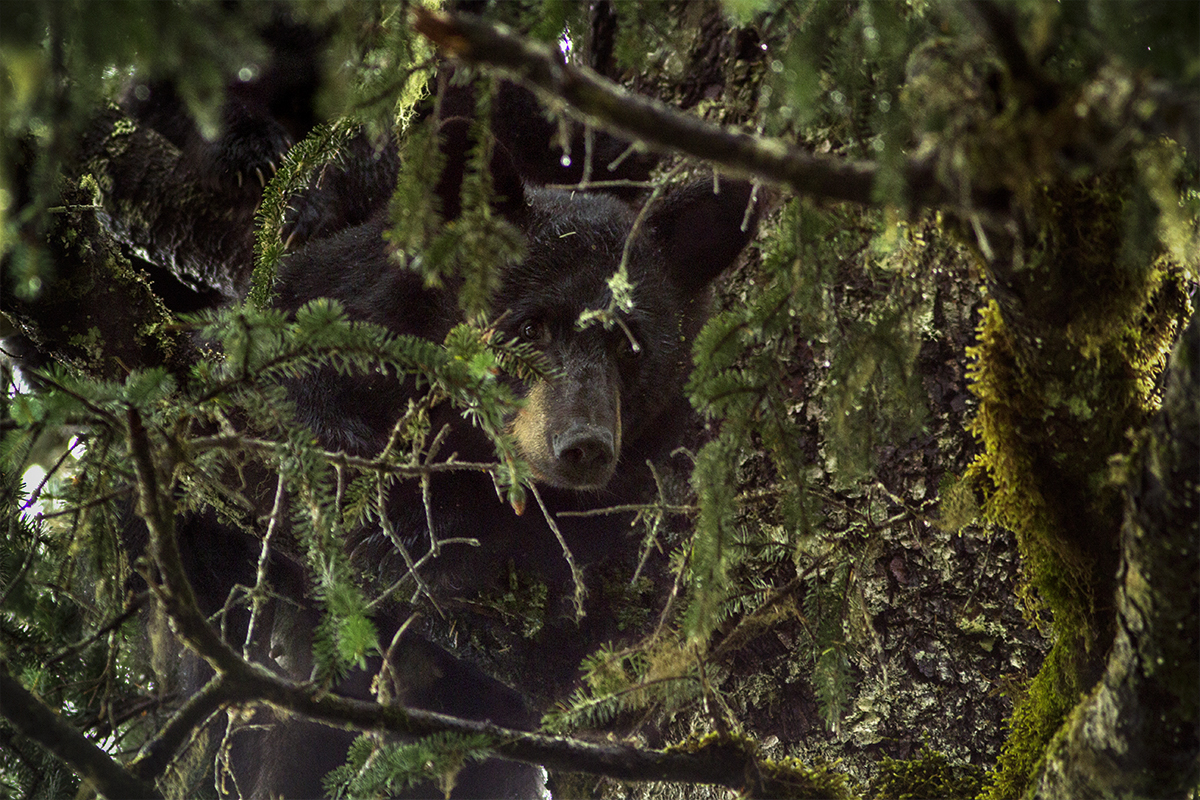 A mother black bear rests in a tree with her two cubs nearby. A black bear has excellent balance and will climb a tree for safety, to get to beehives, to survey the area, or to nap.
A great blue heron breaks the surface of the Willamette River near the Alton Baker Park duck ponds in Eugene. The usually still stalkers can be found along the banks of the Willamette, Amazon Creek, and Delta Ponds feeding on fish, amphibians, reptiles, invertebrates, small mammals and other birds.
A dragonfly defends the stick it has set claim to as another dragonfly tries to land on it in the Golden Gardens Park in Eugene on Friday, August 11, 2017. (August Frank/The Register-Guard)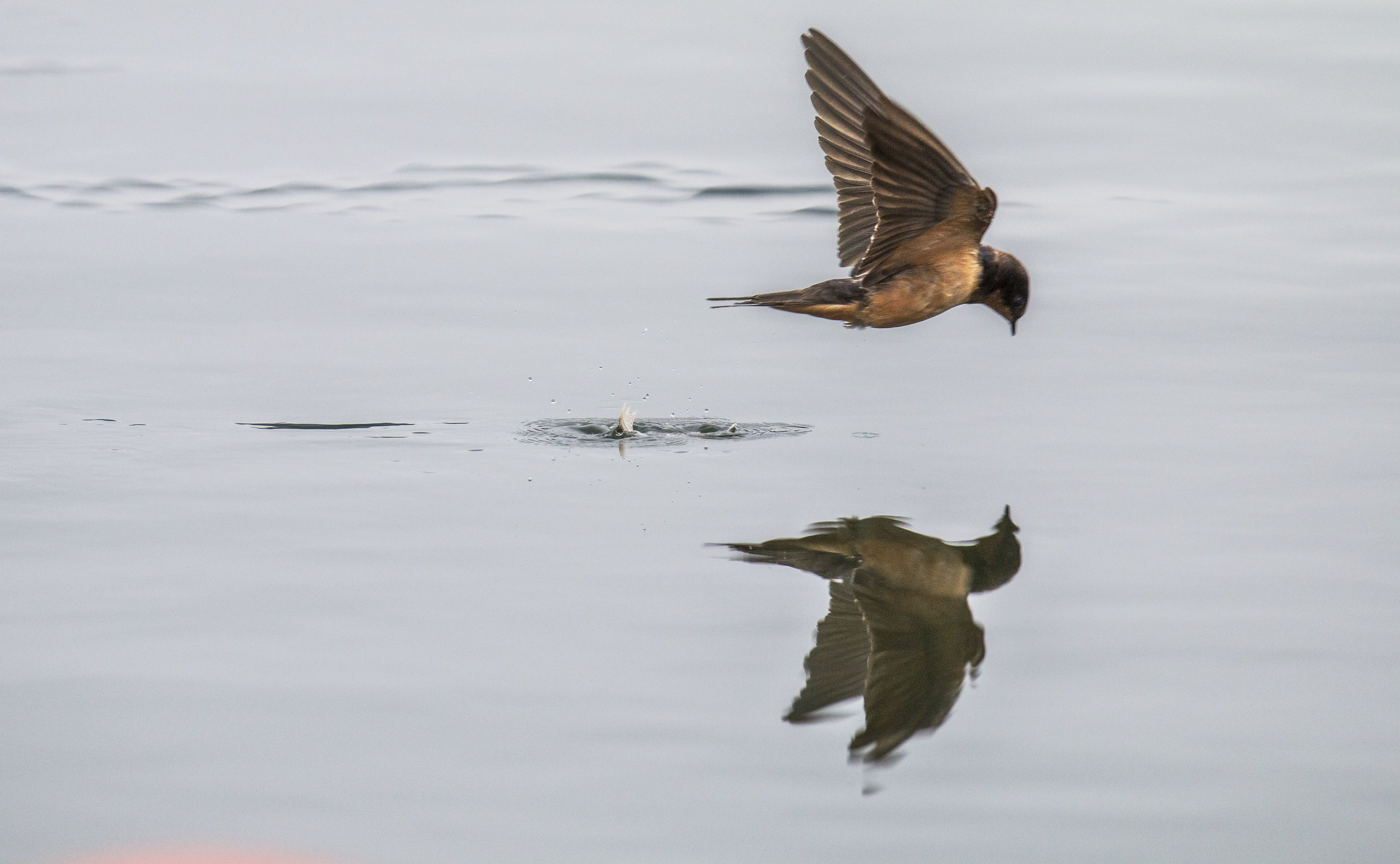 A barn swallow skims by the water of Dexter Lake as it attempts to snatch up a feather floating on the lakes surface. Barn swallows fly much lower then other species, coming within inches of ground or water to catch flying insects and then eat them in flight.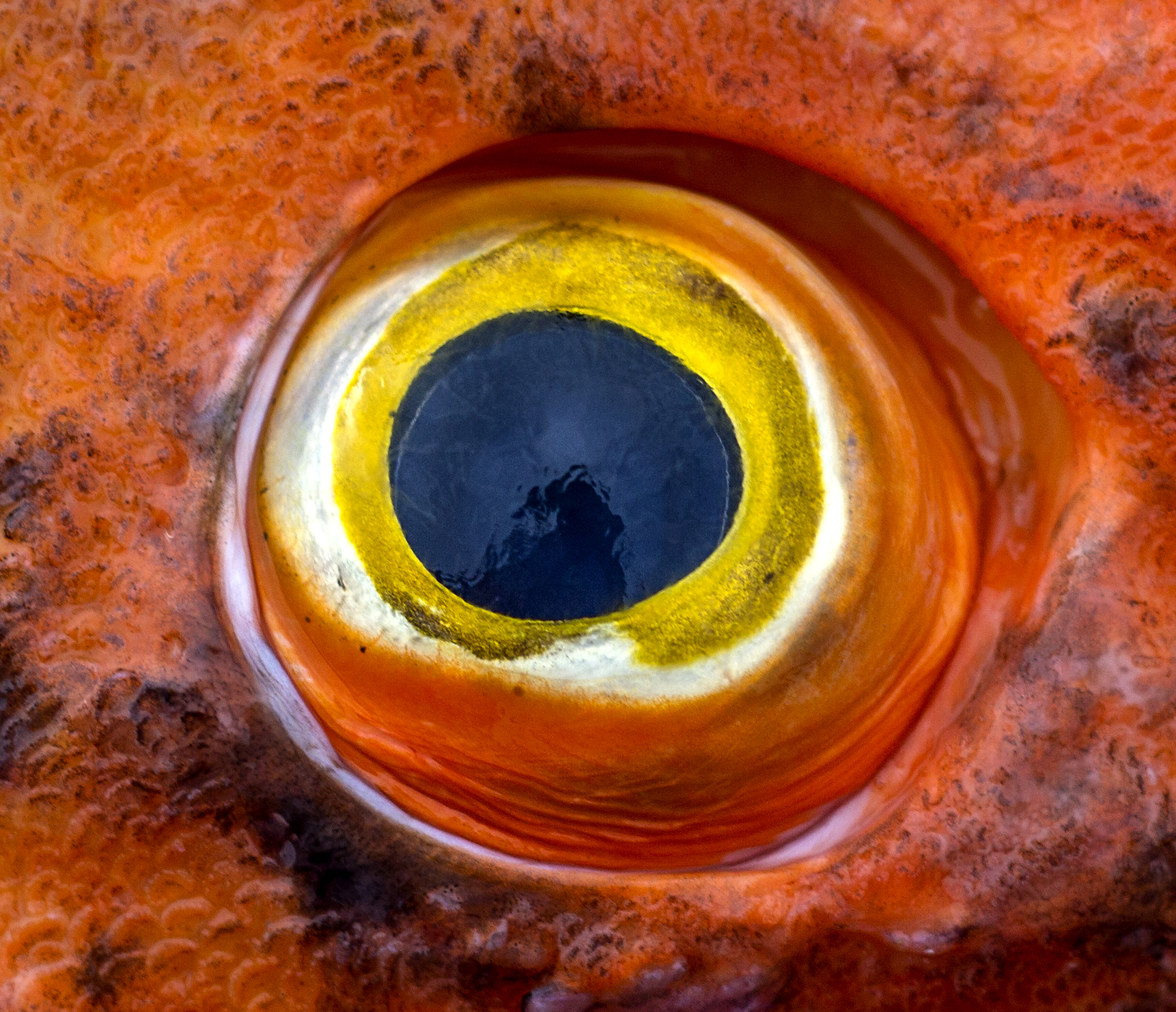 The eyes of a freshly caught yelloweye rockfish shine in sharp contrast to the fishes bright orange body. The yelloweye can live 114 to 120 years old, making it one of the worlds longest living fish species. As they grow, their color changes from red in youth, to bright orange in adulthood, to yellow in old age.
Rex Williams places his hand on his elephant Bonnie's head as they prep for the Powder River Shrine Circus on Wednesday, May 1, 2019. Bonnie is a 45 year old asian elephant.
A goat pears through the bars of it's enclosure at the Lane County Fair. The goats eyes are rectangular slits in shape. The slit shape provide them with the dynamic range in vision needed to see in dim light while not being blinded by midday sun. This allows them to take in more light and keep a sharper watch out for predators.
A deer peers through the leaves off of Willamette Street nearby the Spencer Butte trailhead in Eugene on Friday, September 8, 2017.
An eagle sets it's sights on a landing point nearby the fish cleaning station in Cordova Alaska. The eagle can reach speeds of up to 40 mph while cruising and 100 mph in a dive.
This gallery is dedicated to the wildlife I have come across, from my hometown of Eugene, Ore., to the river banks of the Orca Inlet in Cordova, Alaska.